NOTE: All registrations include a complimentary 1 hour in-person consulting session from Natoma Consulting
Register before 9/22 for Early Bird Pricing at https://www.natoma.com/training/calendar/2017/10/7/intro-to-less-leading-real-change
Summary
Large Scale Scrum (LeSS) is an empirical framework, built on the same principles of scrum such as transparency, adaptation, and inspection, that makes it possible to apply scrum practices at scale. The simple rules defined by LeSS lay a foundation allowing teams and groups of teams to leverage scrum for larger and larger projects, as well as create the lightweight organizational structures to ensure success.
Course Agenda
Role of Management and Leadership in a LeSS environment

Scrum and Lean thinking at a glance

Dispelling Scrum Myths

Systems-level thinking and optimization

The Importance of Feature Teams

LeSS framework, rules, and principles

Defining your product

The importance of technical practices and excellence in scaling agile - DevOps

LeSS adoption and common pitfalls

Scaling LeSS further: LeSS Huge

Agile as a state of being
Benefits of this class include:
A solid introduction to LeSS and LeSS Huge including all essential components

How LeSS can help your organization, and how you can leverage it

Advantages of LeSS

A complimentary 1 hour in-person consulting session from Natoma Consulting
Register before 9/22 for Early Bird Pricing at https://www.natoma.com/training/calendar/2017/10/7/intro-to-less-leading-real-change
The Trainers
Malik Graves-Pryor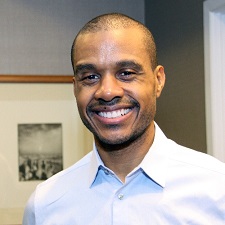 Malik has been an active, passionate, and agnostic learner of multiple agile methods and frameworks since being introduced to Scrum in 2008 by one of his co-workers. Becoming a dedicated agilist in 2012 after 15 years as a developer and systems architect, Malik has focused on fusing agile and technical disciplines in his coaching approach to help turn the theory of agile into delivery reality for product teams and organizations he works with.
Malik is a Certified LeSS Practitioner, Scaled Professional Scrum (Nexus) Practitioner, SAFe SPC4, Scrum Alliance CSM and CSP, PMI-ACP, PMI PMP, PSM III, and is also an Atlassian-certified JIRA Administrator and Atlassian-certified Agile Developer with JIRA Software.
Malik is the Co-Founder and Principal Consultant at Natoma Consulting.
Ehab El-Badry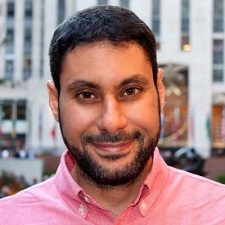 Ehab has been treading his own agile journey for over 12 years. He's worked in a technical capacity and then project management, before deciding that influencing and inspiring others is an art worthy of becoming a full-time profession and hence dedicated himself to agile coaching.
He has coached organizations from small startups to large enterprises in various domains from Finance to Entertainment to Education. He also successfully led his own startup and helped others start their own.
Ehab is a Scrum Alliance CSM, CSPO, LeSS CLP, SAFe SPC4, and a senior consultant at Natoma Consulting.
Register before 9/22 for Early Bird Pricing at https://www.natoma.com/training/calendar/2017/10/7/intro-to-less-leading-real-change