LeSS Newsletter - September 2016
05.09.2016
Hi,
Welcome back from your summer vacation (or winter vacation)! Hope you had a great and relaxing time.
Book
Finally, after over three years of writing, the Large-Scale Scrum book is available. We received our copies a couple weeks ago and are quite satisfied with it. As perfectionists, we immediately discovered things we want to improve and we'll improve the small things on the second printing (which should be soon). The current eBook that is available should receive an update earlier as we've been working on improving that non-stop for the last three weeks. More on that later.
The first feedback has been all positive and there are some reviews available on amazon.com already. We hope this book will be useful for people wanting to adopt and adopting LeSS. If you want to give feedback, please put up more reviews or mail us directly, we love receiving feedback.
LeSS Conference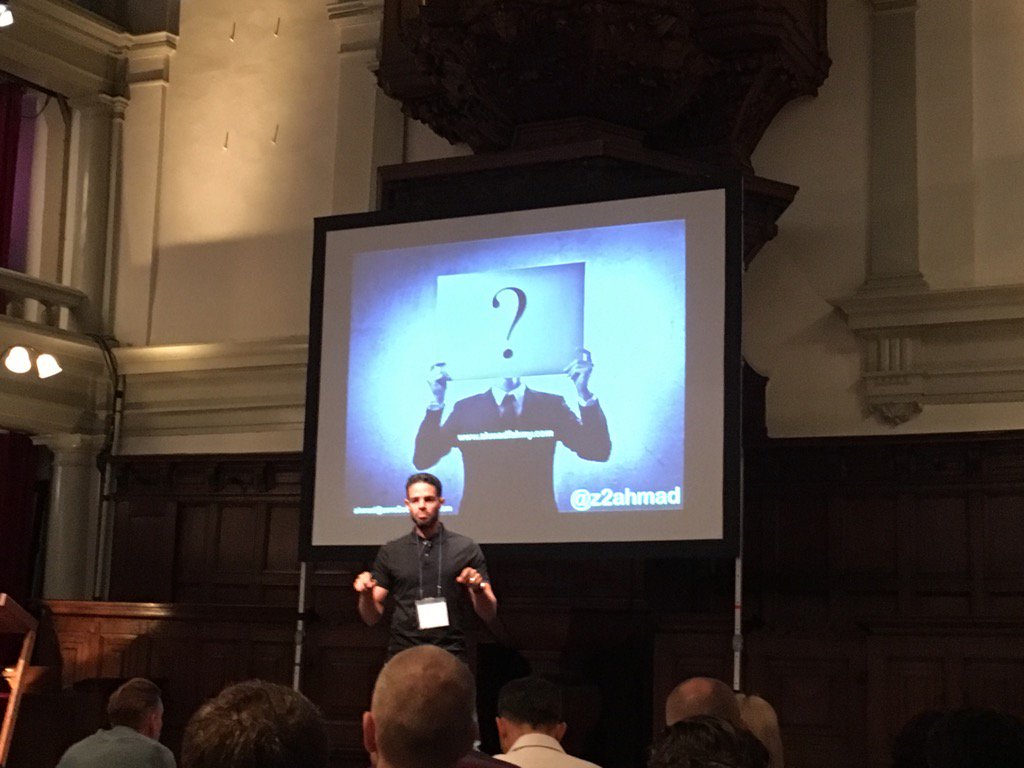 I (Bas) just came back from the first LeSS Conference in Amsterdam. I had so much fun! During the conference, we did a bunch of experiments. One that we enjoyed much was, what we now refer to as "team-based conference." Ahmad kicked off the conference with a self-designing team session for forming teams that would stay together for most of the conference. After most sessions, there was a "team-reflection" session where the team shares the session they went to and what they learned. At the end of the conference, all teams share their conference experience on the Conference Review Bazaar.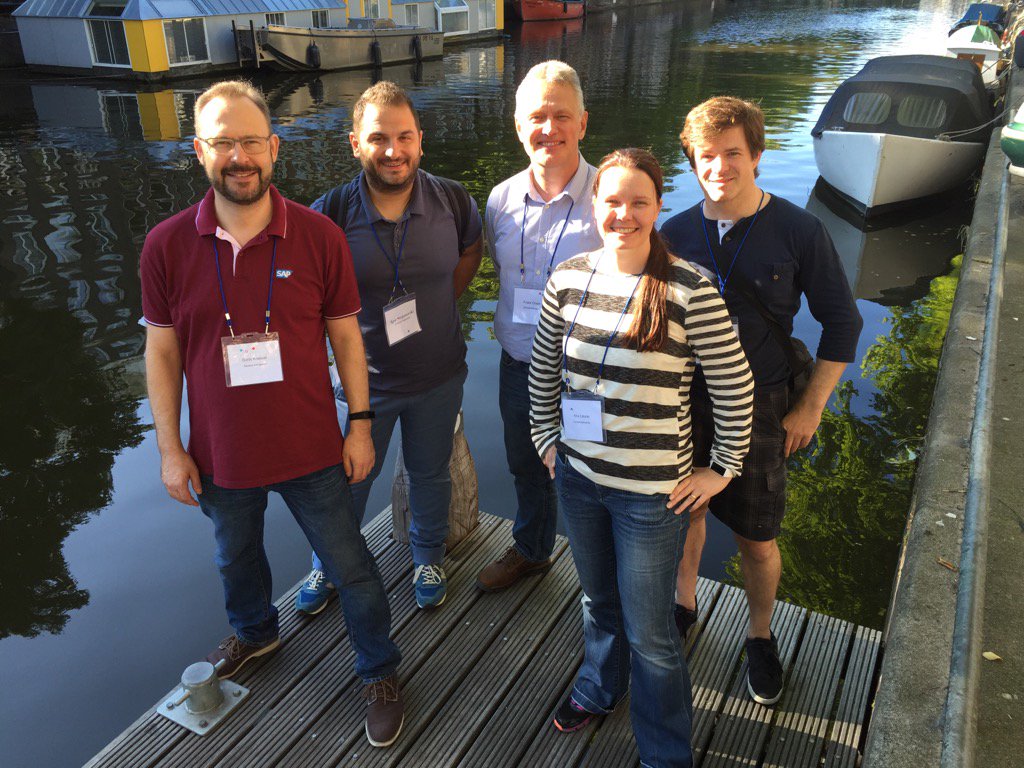 I also joined a team myself, team The Doubles. I found my team very enjoyable (thanks team!) and felt I got a much better view of what all happened during the conference thanks to the team reflection sessions. We had the best idea during the Conference Review session, but unfortunately, well… it didn't turn out to be the best idea. But much thanks to my team for sharing all their experiences, it was wonderful.
The conference organizing group had a retrospective on the conference and we're likely to repeat the team-based conference theme next LeSS conference. Where? London! We're still finalizing the dates, but it is likely to be around the same timeframe. We'll update the conference site as soon as we have more information. We'll publish all presentations, videos, reviews and other material on the LeSS site soon and will send a new newsletter when all is available. For now, Jurgen made a video summary of day #1 and day #2 and you can find more on Twitter on the #LeSS16 hashtag. Hope you'll enjoy that.
Newsletters
We've received some feedback that these newsletters have been useful and where you can find the old ones. The correct answer was… in your mailbox. As that wouldn't do, we've added a newsletter archive to the site.
Articles
We've received quite a lot of material from the LeSS community and want to share a selection of that.
Communities
One of the topics at the LeSS Conference was LeSS communities. There was a space provided for sharing interest in communities and an Open Space session related to how to start-up communities. We'll try to keep including some community information in this newsletter. As this is the first time, first some sharing on the global community and then some current local communities.
LeSS Trainer
As with the previous newsletters, we'd like to introduce one of the LeSS trainers. This time it is Viktor's turn.
Viktor Grgic is an Agile Coach, software developer and Certified LeSS trainer with 18 years of experience in delivering enterprise systems and Agile adoptions. He worked first 15 years in The Netherlands, since 2013 in Hong Kong, and likes to travel :-)
He brings Agile transformation and practices on organizational (management & product ownership), team, and technical (software development practices and operations) level. In the past years he has coached, introduced Scrum and LeSS and trained number of large organizations: Dutch Chamber of Commerce, Municipality of Amsterdam, Bol.com, ProRail, Port of Rotterdam, Sdu Publishers, Cathay Pacific, Thales Hong Kong, Societe Generale Hong Kong and Japan.
Viktor is co-organiser of Agile Hong Kong community, Agile Hong Kong Conference 2016, and first LeSS conference in Amsterdam.
In addition to LeSS, Viktor writes papers, blogs, speaks on conferences and provides classes on the subject of IT architecture and Agile. You can find his blog on leanarch.eu.
Thanks,
The LeSS People
ps. This newsletter can also be found in the archive.