Zuzana "Zuzi" Šochová is an independent Agile coach and trainer and a Certified Scrum Trainer with more than fifteen years of experience in the IT industry. She started with Agile and Scrum back in 2005, when she was implementing Agile methods in the USA. From that time, she has been credited with Agile transformation and implementation for many companies and teams around the world.
As a Certified Scrum Trainer (CST) with Scrum Alliance, Zuzi has trained thousands of ScrumMasters and Product Owners. She teaches Scrum Alliance certification classes CSM - Certified Scrum Master, CSPO - Certified Scrum Product Owner, and CAL - Certified Agile Leadership in English and Czech. By creating and sustaining Agile leadership, Zuzi believes the worlds of work and life can be made happier and more successful.
She is an author of The Great Scrum Master: #ScrumMasterWay book (Addison-Wesley Signature Series (Cohn)) and inventor of the #ScrumMasterWay concept.
She is a member of the Board of Directors of Scrum Alliance.
She holds several other well-recognized certifications such as Certified LeSS Practitioner (Large-Scale Scrum), Licensed Management 3.0 Trainer, ICAgile Authorised Trainer, Associate Certified Coach (ICF - International Coach Federation), The Leadership Circle Practitioner, Agile Coaching (ICAgile Certified Professional), Agile Team Facilitation (ICAgile Certified Professional), Certified Scrum Professional (CSP), Certified Scrum Product Owner (CSPO), and Certified Scrum Master (CSM).
She is a founder of the Agile Association (Agilni Asociace, agilniasociace.cz) Czech Republic, organizing the Agile Czech community and annual Agile Prague Conference (agileprague.com). She is a regular speaker at international conferences.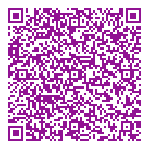 email:
blog-CZ: http://soch.cz/blog
blog-EN: http://agile-scrum.com
LinkedIn: http://cz.linkedin.com/in/zuzka
Twitter: @zuzuzka