Conference Review Bazaar
In the previous blog post, I introduced the second iteration of the team-based conference concept, which ended with a Conference Review Bazaar. This post collects the output of the Bazaar.
How does it work?
At the end of the conference, the teams get together in their team space and they have an hour to create "a representation of their conference experience." This could be absolutely everything such as a retrospective, a summary of what they've done, a game, a major learning, a website, a test, or a song (?!). My team struggled with finding a nice idea and ended up making a Scrum Master card game (Quartets). I guess we'll need to productize in the future.
After the team creation time, Craig opened the Conference Review Bazaar, which is done the same way you can facilitate a Sprint Review Bazaar. Each team has some representative which presents their teams work, while the other team members walk around and visit the other teams to see their output. In this case, we added a game element to it where every person could vote for the ones they enjoyed most. This is not recommended on a true Sprint Review Bazaar, but in the Conference Review Bazaar it works well. The Black Ops team created a LeSS Karaoke and they were voted the most interesting product. Below we have a video of them singing the LeSS song.
Teams
We don't have the output of all the teams yet, but will keep updating this post when people send us more photos. If you have a photo of your output and it isn't here yet, please drop us a mail!
Black Ops
The Super 8
NameLess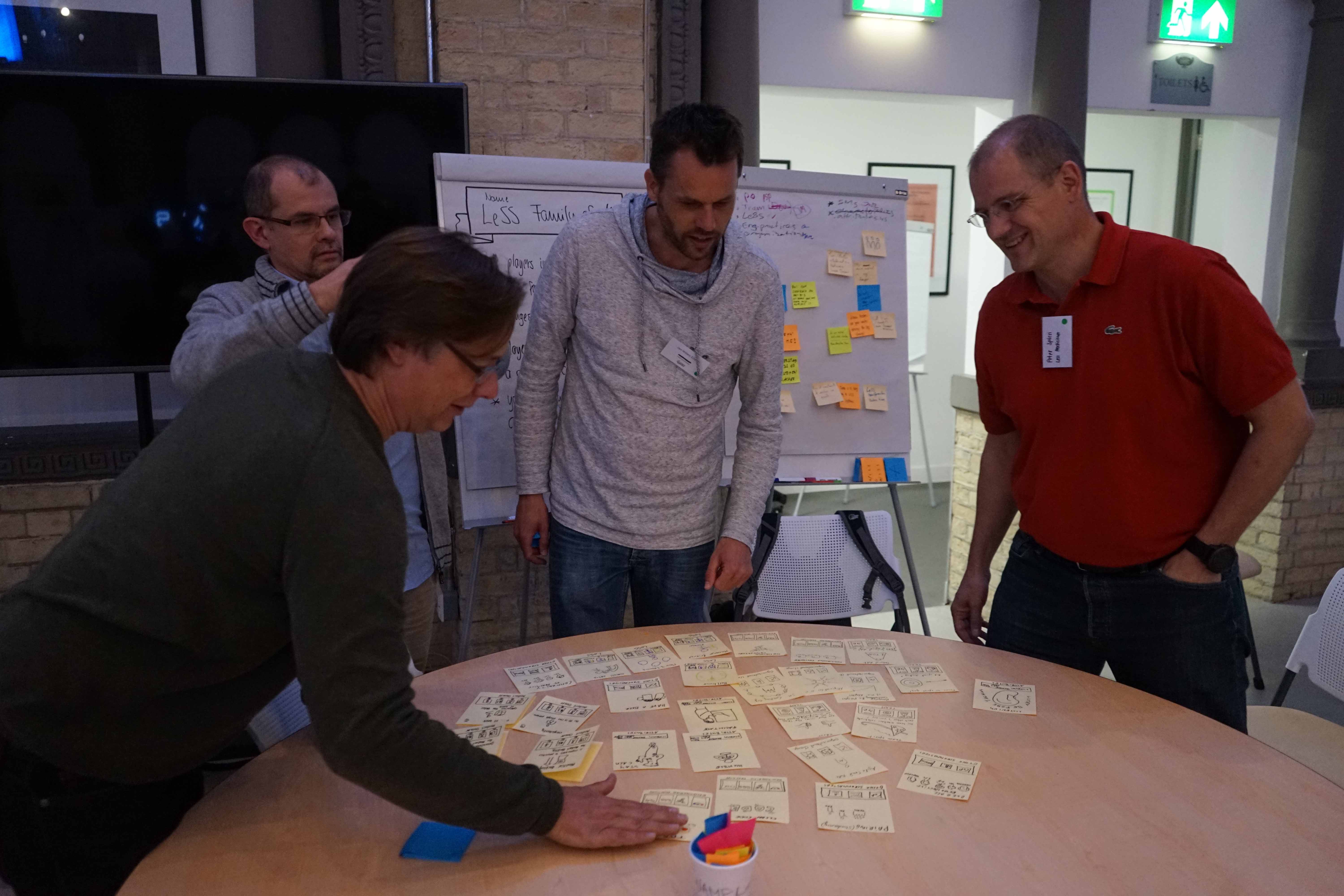 Lesson Learnt